You will find the ancient 16th century masia country house, now known as El Mirador de Can Cases, situated in an exceptional location at the heart of the Collserola Natural Park. It is a delightful space with views of the whole of Vallés and with the most spectacular sunsets.
Mirador Marquee
The Mirador Marquee is located on the way to the farmhouse. Spacious and versatile, perfect for any occasion.
Download PDF
La Floresta​
Well-hidden and at the top of the building. Intimate and charming, it is the ideal spot for private gatherings
Download PDF
La Mola​
With a contemporary touch, La Mola room stands out with its delightful tiling, and its privacy and private balcony.
Download PDF
La Prensa​
Enter La Premsa room and its quaint sixteenth century atmosphere. From the door to the press, this room is simply enchanting.
Download PDF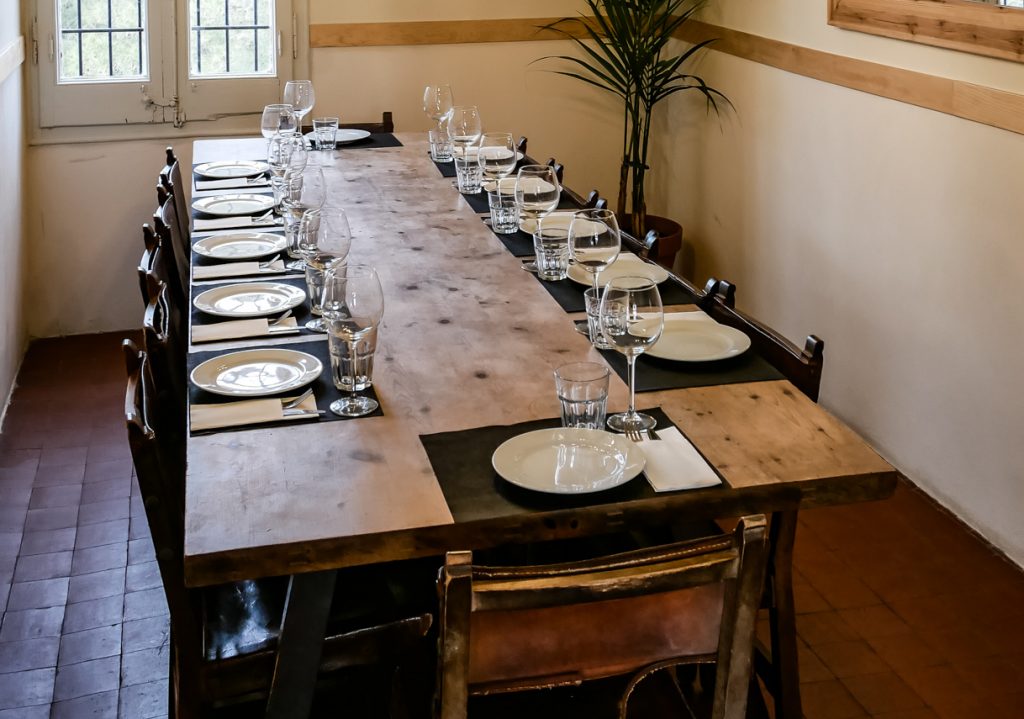 Les Planes​
The room gets its name from the fact that its window faces Les Planes. Cozy and private, it is an ideal setting for intimate gatherings.
Download PDF
Collserola​
You will come across the Collserola dining room as you step into the farmhouse. With a vintage touch, this room is the heart of the farmhouse.
Download PDF
Montserrat​
Lined with windows providing panoramic views of the surroundings, the Montserrat dining room is our largest and brightest indoor setting.
Download PDF
Sunset porch
The Sunset porch is under cover but gives on to the terrace. This bright space has stunning views.

Download PDF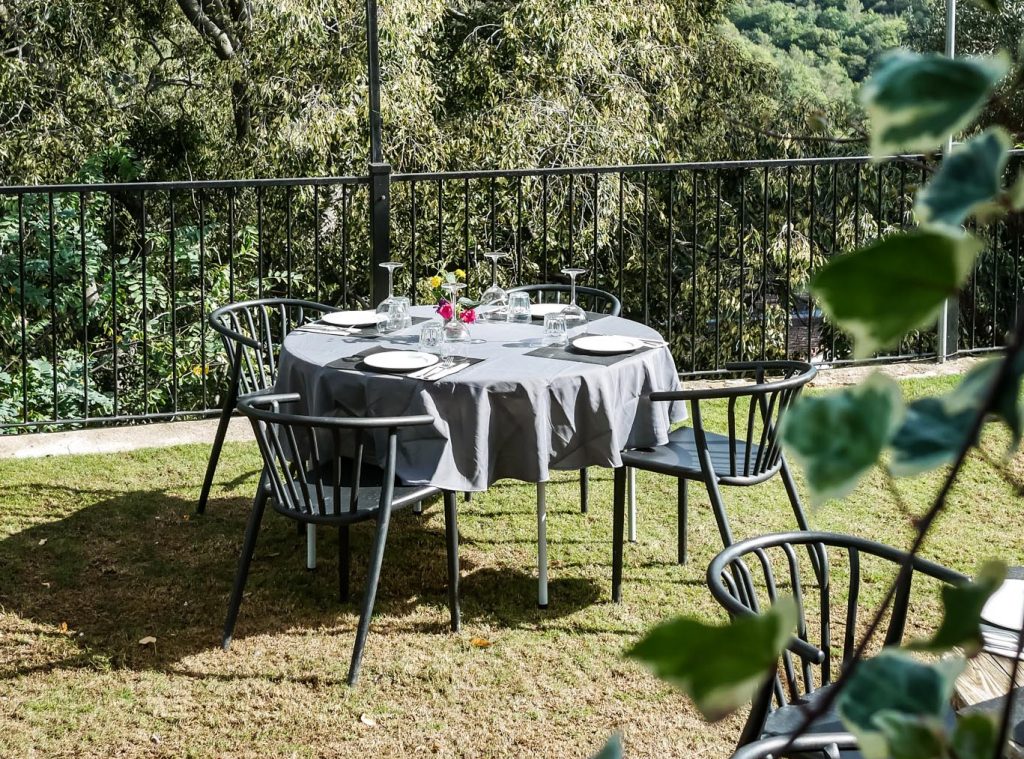 Mirador terrace
The Mirador terrace has views of Vallès, a rural idyll that recalls the landscapes of summer postcards.

Download PDF
Sunset terrace
The terrace is a pleasant place to watch the sun set. Overlooking the Vallès area and with the impressive Montserrat massif in the background, the Sunset terrace is undoubtedly one of our most special spaces.
Download PDF
Tibidabo​
The Tibidabo room is up in the loft and faces Barcelona. It is iconic, cosy, and highly versatile.


Download PDF
Vallvidrera​
Small, pleasant and inviting, the Vallvidrera room features a stove in the middle.



Download PDF